About Us
Founded in 2001 as Classic Custom Shutters, the foundation of our company was built solely on custom plantation shutter manufacturing. As resources evolved and blinds grew into a desirable alternative, we pivoted to become Classic Window Coverings. This expansion enabled us to broaden our clientele by offering more options for window treatments. Today, we have found ourselves returning to our roots as shutters have proven to be our most valuable product to manufacture and customize for a variety of customers.
Custom plantation shutters are truly our specialty, and we pride ourselves on the quality of each and every order.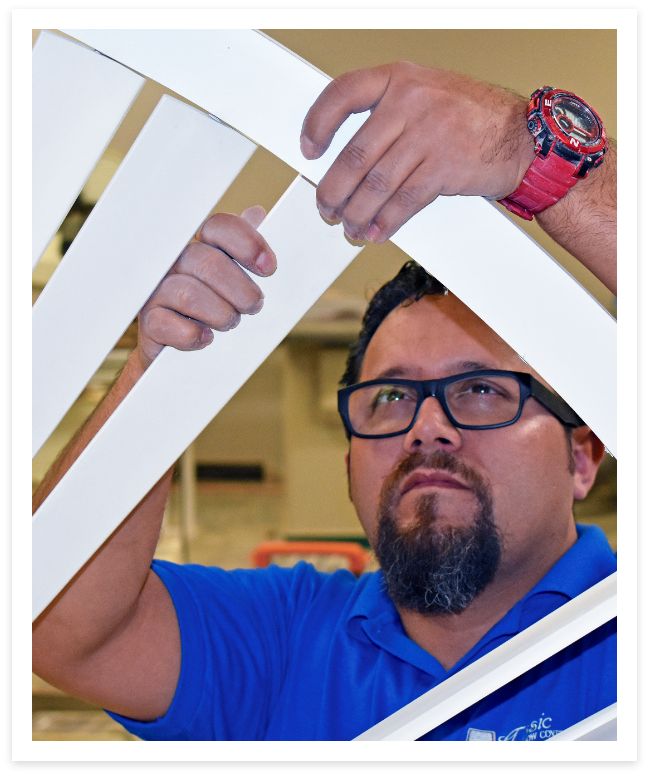 Manufactured on-site in our Buford, Georgia facility, we can guarantee that our products are constructed with significant care and attention to detail. In our hands-on environment, we can oversee the entire production line, allowing us to ensure a timely delivery. We remain committed to our customers and strive to prove that from initial contact with a customer to installation.
Servicing this industry for over 20 years, our team has gained the experience and knowledge needed to become one of the largest and fastest growing window treatment manufacturers in the Southeast. Combining this with the most advanced automation throughout our production process, you've found your choice for custom plantation shutters direct to the trade.